About
westofthei.com is the news source Western Kenosha County has always deserved. It's been created and written by people who live west of the I for people who live west of the I. Count on us for information on:
Local schools

Local government

Local people

Local business

Local living

Local photos

Local video
In fact, news and information about everything local!
We have staff to find the news, but we want your submissions too. If you have a tip send it to darren@westofthei.com.
About our staff: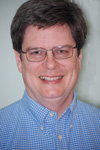 Darren Hillock is westofthei.com's chief content creator. He is a veteran community journalist, having worked for smaller publications for most of his 32-year career. You might remember him from his stints with the Bulletin and more recently the Kenosha News. Asked to sum up his philosophy of community journalism, Darren said "there's no story too small for the big treatment." Take him up on it. Contact him at 262-758-7542 (voice or text message) or darren@westofthei.com.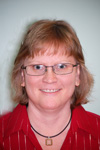 Karen Hillock is westofthei.com's advertising consultant. She jumped right into the corporate world after high school, working for Amoco Oil and later Illinois Bell, as both of those companies were known back in the day. In following Darren's journalism career around, and raising three children, she has subsequently worked in mortgages, as a teacher's aide, in a grocery store, hotel and as a school bus driver. Consequently she can relate to most businesses' marketing needs. Call Karen at 262-758-7542 (voice or text message) or drop her a line at khillock47@yahoo.com
Darren and Karen have lived in Western Kenosha County for over 26 years. They have three children.
westofthei.com is a 2hill Media LLC enterprise

Logo design by Patrick Uphill