Note: The following is a paid announcement from Westosha Central High School — DH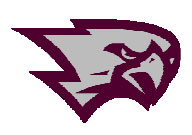 Westosha Central High School is looking for a full-time, twelve month maintenance employee. Click here for a detailed job description.
Hourly wage rate will be based on experience and a competitive benefit package is provided for this position.
Application deadline is Tuesday, March 23.
Interested people should submit an updated resume and letter of interest to Rose Green, HR/Benefits Specialist.
The resume should include work experience and references. Application materials can be dropped off in the Attendance Office between the hours of 7:00 AM and 3:00 PM or emailed to Rose Green at greenr@westosha.k12.wi.us.
Interested applicants may contact Rose Green with questions; you may contact via email or by phone at 262-843-2321, ext. 265
The start date for the position is mid-April.