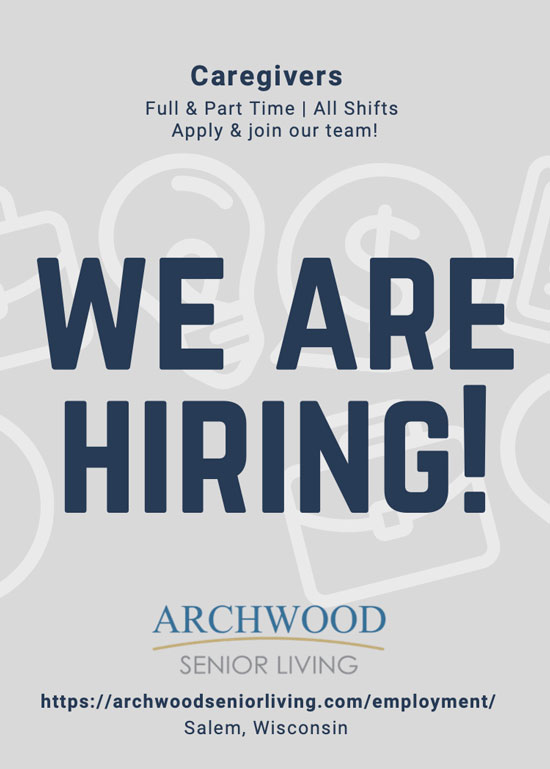 Note: This is a paid announcement from Archwood Senior Housing. — DH
Archwood Senior Living in Paddock Lake is seeking applicants to join its team.
Our Job descriptions:
Caregiver: Our caregivers provide direct care to residents, recognize individual needs, encourage independence and treat each senior with respect and dignity. You will nurture a home-like setting in the community and assist our seniors with activities of daily living, including bathing, dressing, grooming and other personal care needs. Our caregivers also help residents with vacuuming, dusting, sweeping, and mopping. They also assist with resident meal service, including serving meals, dining room setup/clean up.
Med Passer: Everything listed under caregiver in addition to passing medication and updating electronic charting. Must have prior experience as a med passer.
Housekeeping: Our housekeepers require outstanding organizational skills as well as verbal and written communication skills. This job is instrumental in maintaining great resident care and maintaining a clean and inviting atmosphere. Primary Responsibilities include cleaning each resident room one time per week per the cleaning guide. In addition, housekeeping will assist with keeping all common areas and offices clean.
Full- and part-time postions, all shifts, are available.