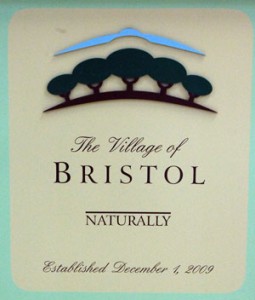 The Bristol Village Board is scheduled to hold a regular board meeting Monday, starting at 7 p.m. at Village Hall.
Among the agenda items are:
Discuss and consider for approval the request of Elaine Manker & Michael Powroznik, Salem, owners, for a Zoning Map and Zoning Text      Amendment adjustment to extend the Highway Business District to the east side of the property on tax parcel #37-4-121-064-0305, located at 20600 75th Street. This items was approved by the Planning Commission.
Discuss and consider for approval the request of (JR) Greg M Reesman -The Reesman, Burlington, and Great Northern Development, Bristol, for a Conditional Use Permit to operate a Nursery and Landscaping Retail Business on tax parcel #'s 37-4-121-063-0401; 37-4-121-063-0100 and 37-4-121-064-0220 on approximately 106.9 acres located at 21010 75th Street on the North side of State Highway 50.
Consider for approval ordinance No. 16-1-33: An ordinance to amend Chapter 13 of the village municipal code of ordinances with reference to zoning for a property located on the north side of Highway 50 at 20600 75th St., Bristol.