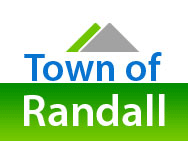 The Town of Randall is scheduled to hold a Budget Hearing and
Special Town Board Meeting for Budget Adoption on Wednesday at Randall Town Hall in Bassett.
The budget hearing will begin at 7 p.m. The agenda includes: Presentation and review with discussion of the proposed 2021 Town Budget.
The special Town Board meeting will be held immediately following the budget hearing. The agenda includes:
To adopt the 2021 Budget pursuant to Section 60.40 (4) of Wisconsin State Statutes
To adopt the 2020 Town Tax Levy to be paid in 2021.