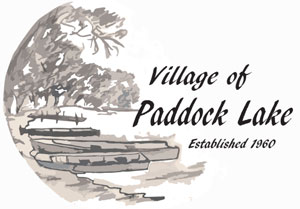 Note: This is a paid announcement from the village of Paddock Lake. — DH
The Village of Paddock Lake invites proposals from qualified landscape maintenance contractors to maintain lawns at various municipal parks, facilities and public lands within the Village of Paddock Lake for the 2020 and 2021 seasons.
The contractor should have the following expertise and experience:
Public lawn maintenance experience.
Sufficient quantity of staff and equipment to complete scope of work in one day.
Possess modern and safe equipment to perform task.
Details about assignment, scope of work and the deliverables can be seen in the RFP packet, available at Village Hall office at 6969-236th Ave. Paddock Lake, WI 53168
Deadline for proposal submission is 3 p.m. on Thursday March 8, 2018.
Questions pertaining to the Lawn Maintenance RFP shall be directed to the Village Administrator, Tim Popanda at 262-843-3617.