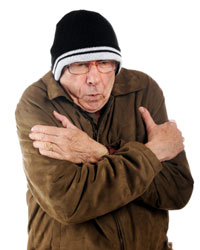 There's a startling low temperature in the latest, local National Weather Service forecast for tonight — which is just Nov.7/8.
10. The temperature is expected to drop to 10.
That overnight low actually should be reached about 6 a.m., Friday morning.
With a start like that, it's almost hard to believe the NWS expects the high Friday to reach 29.
Saturday will bring what passes for relief these days, with a high temperature of 40. The excitement you might feel about that news might be tempered some by the 20 percent chance of rain Saturday as well.