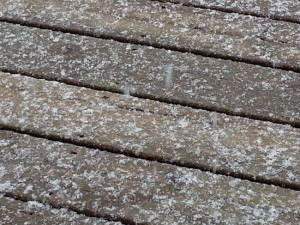 The first measurable snow of the season is expected to come to Western Kenosha County Monday night and Tuesday morning, says the latest, local National Weather Service forecast.
There's a 100 percent chance of snow (which may have started as rain) Monday night, with a half inch of accumulation. Once it's started, there may be another half inch of accumulation Tuesday morning.
There will be lesser chance of rain and or snow Tuesday night, Wednesday, Wednesday night and Thursday early in the day. Snow is more certain again later Thursday and Thursday night.