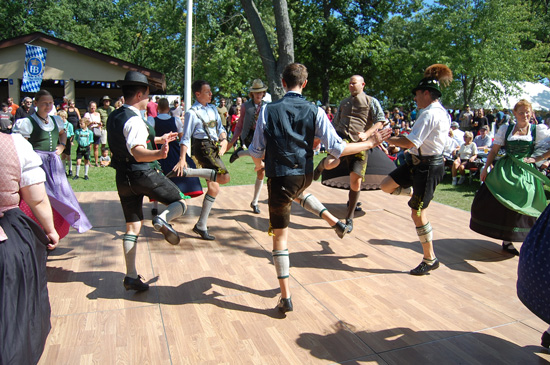 The 9th annual Old Settlers Oktoberfest took place amid perfect weather at Old Settlers Park in Paddock Lake Saturday afternoon and evening.
The free admission event features a wide range of activities including German food, German music and dancing, the Dachshund Dash dog races, a car show, a stein hoisting competition and children's activities.
Proceeds from the event go toward building a permanent band shell in the park.
Here is a welcoming message from Old Settlers Oktoberfest President Rebecca Lancour and a ceremonial tapping of a keg by county Supervisor John Poole of Paddock Lake:
Old Settlers Oktoberfest had all kinds of authentic music and dance, including performances by German Street Organs, The Ed Wagner Brass Band and D-Oberlanders Dancers. Here's some video:
A big crowd watches the annual Dachshund Dash dog race. Two competitions are held: one for dachshunds of all types and another for any breed. Here's video of the championship round of the dachshund division, which a dog named Chewie won for the second straight year:
Here are some more photos from the event: