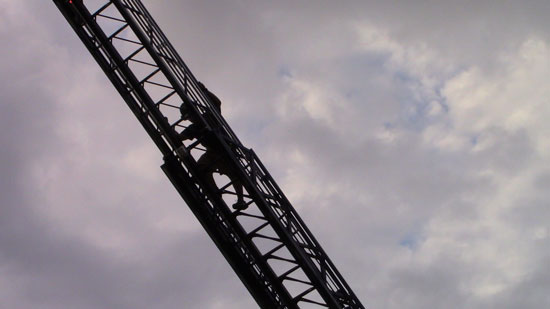 Bristol Progress Days introduced a new contest this year — a ping pong ball drop.
Leading up to the drop on Saturday evening, people could purchase a ball for $2. All of the ball were then carried 86 feet up the Bristol Fire and Rescue aerial ladder by firefighter Steve Bohr. Bohr then dropped the balls onto the west ball diamond. The four balls closest to home plate won gift certificates from Bristol 45 Diner.
Winners were: first place Washburn Lodge, second place Chris Niederer, third place Dave Klest and fourth place Kristen Zirkleback.
Here is some video of the ball drop: