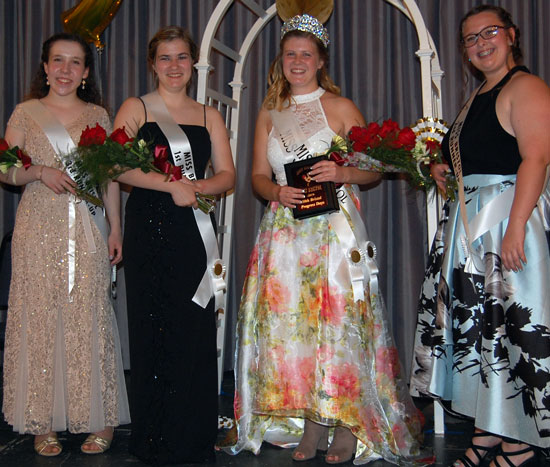 Haley Gorsuch was named 2019 Miss Bristol.
The Miss Bristol crowning is part of the Bristol Progress Days community festival. The culmination of the competition took place Friday evening at the coronation banquet.
Haley Gorsuch, 20, is a sophomore at University of Wisconsin-Whitewater. Her future plans are to Graduate from the University of Whitewater and become an Elementary Art Teacher. Her parents are Dave and Carol Gorsuch and Bill and Brenda Flesch.
As Miss Bristol, Haley Gorsuch will participate in activities during this year's Progress Days and will represent the village at various functions through the coming year.
Gorsuch also was named Miss Congeniality by her fellow contestants, a title she also earned in the 2018, 2017 and 2016 Miss Bristol competitions.
After thanking her supporters, Haley Gorsuch said "Five full years and I finally got it."
First runner up was Amanda Gorsuch, second runner up was
Grace Henningfield and third runner up was Jennah Miller.
Here is video of the announcement: