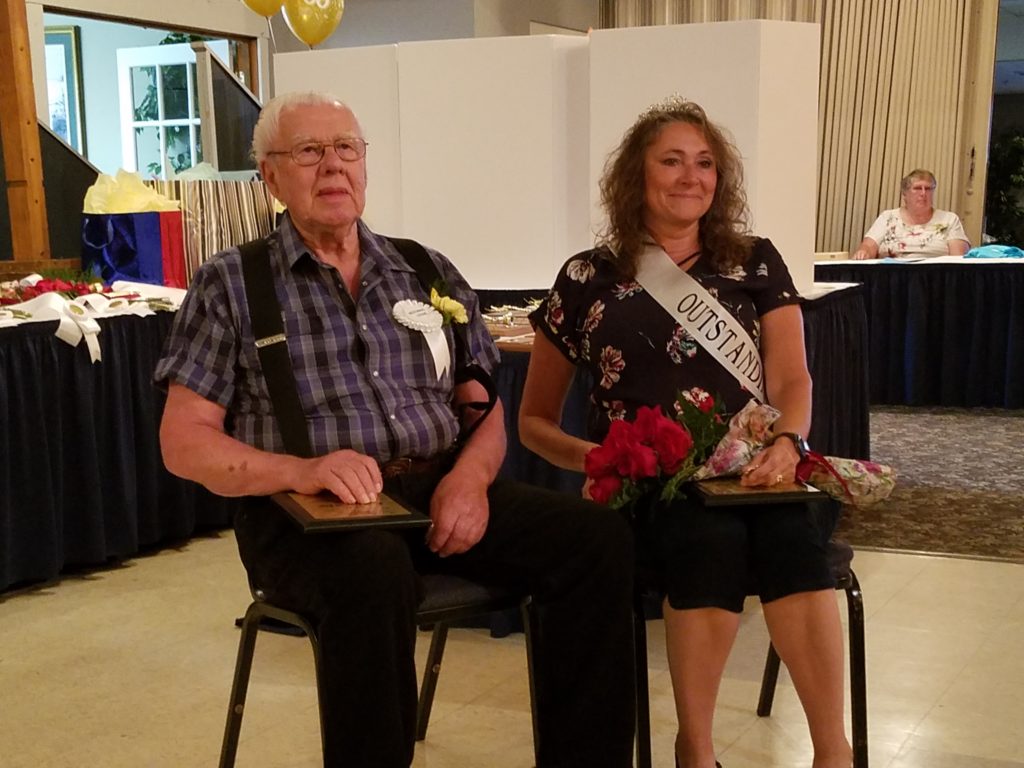 Dave Glassman and Regina LaForge were named the 2019 Outstanding Man and Outstanding Woman at the Bristol Progress Days Banquet Friday.
Each year one man and one woman from Bristol is selected for the honor as a traditional part of the Progress Days community festival.
In his nomination, Glassman was lauded as a longtime pillar of the local business community. He started working in that business at 16 and took over ownership from his father in 1967. At one time, he also ran a milk route and drove a school bus for 20 years. His business sponsored numerous sports teams. He is retired now but continues to serve the community, including as the president of the North Bristol Cemetery.
Here is video of the announcement:
LaForge's nomination said she is very active in her church, volunteering to work on many committees. She has been active as a 4-H leader and led the revitalization of the Kenosha County 4-H Goat Project. She also is active in Home and Community Education and the Wisconsin Bookworm Association, which provides free books and encourages early reading experience for low income families.
Here is video of the announcement: