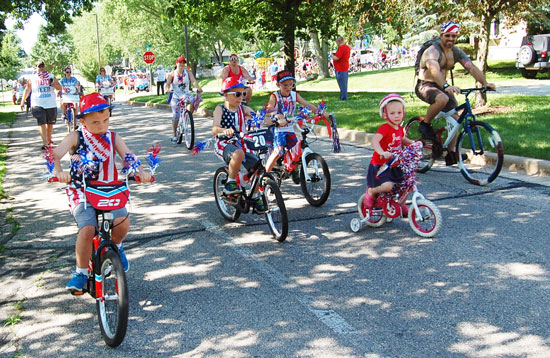 Bikes, golf carts and more came out for Thursday's 2019 Paddock Lake Fourth of July Bike Parade.
The parade starts at McAlonan Park on the west side of the lake and makes its way to its destination of Village Hall on the east side of the lake.
Prizes were awarded for the best decorated bikes by children. There were hot dogs and lemonade served for those who participated.
Here is video of the whole parade from near the starting point:
Here are many more photos from the parade: