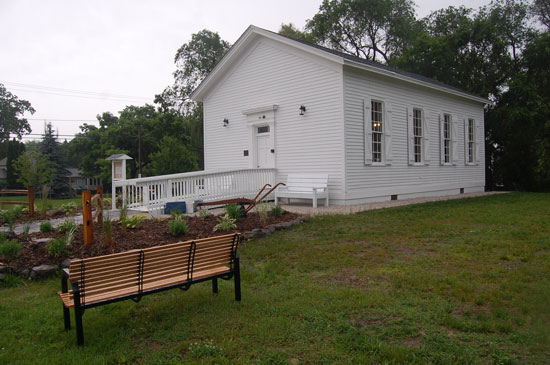 The Bristol Wisconsin Historical Society held a grand opening at Davidson Hall Sunday.
The event was the first public showing of the nearly finished hall and the many historical relics inside.
The hall, which once was the Bristol Town Hall, was moved last year from its original location along Highway C in Bristol Woods County Park to Firemen's Park across from the Bristol Municipal Building and Fire Station.
After the move, volunteers have worked many hours over the last 14 months restoring the building inside and out, said John McCabe, one of the founders of the historical society and a village trustee.
The building in its new home was named for John and Shirley Davidson, in recognition of their support for the project from early on. Items from John Davidson's extensive collection of historical artifacts are among those on display in the hall.
Some repairs and renovation still remain to be done, McCabe said. The hall will someday have a regular set of hours when it will be open to the public. It also can be rented for events.
Here is a video of McCabe's remarks at the start of the event (Video by Earlene Frederick):
Here are some more photos from Sunday's grand opening: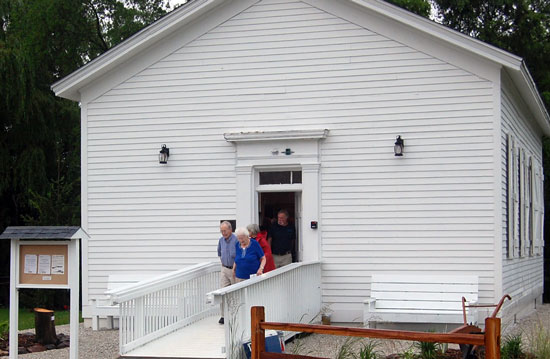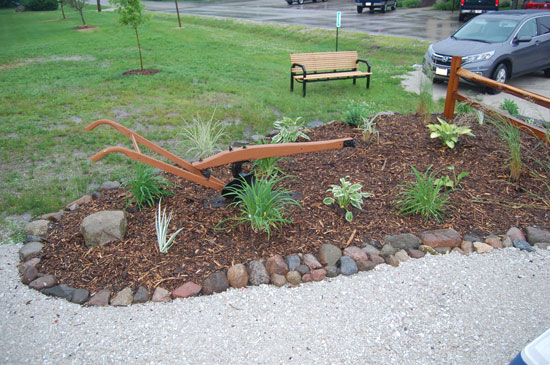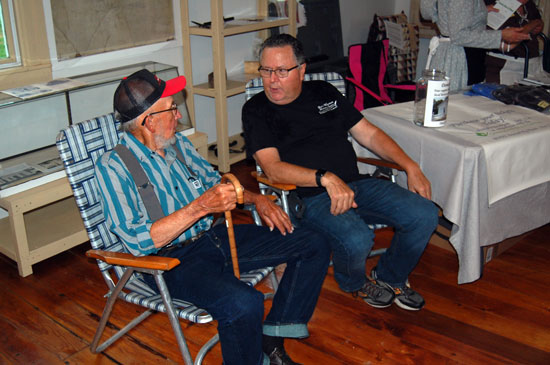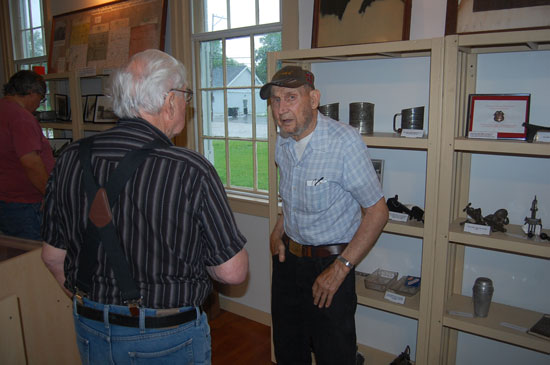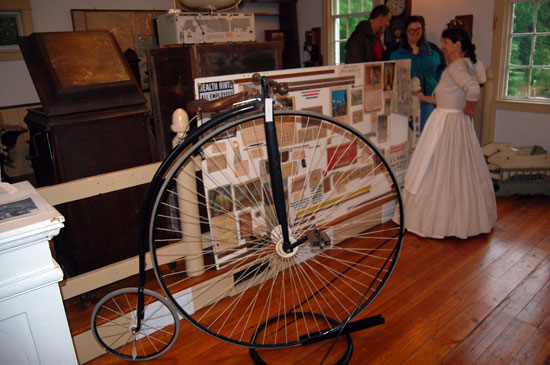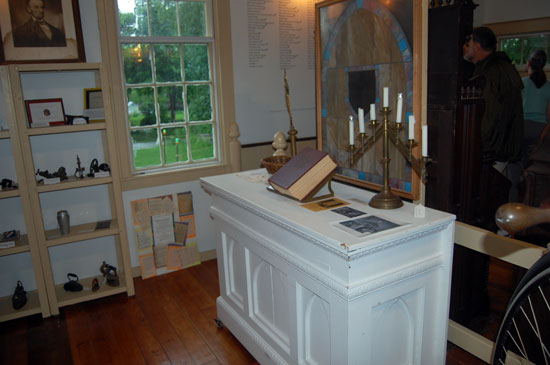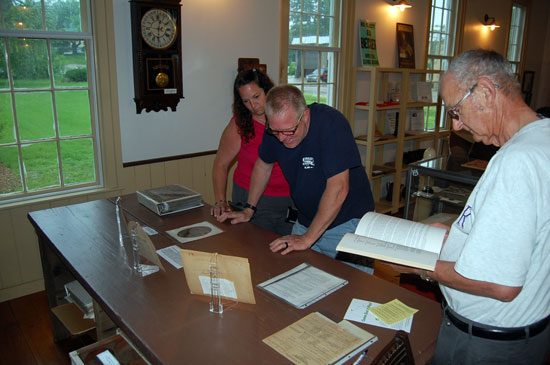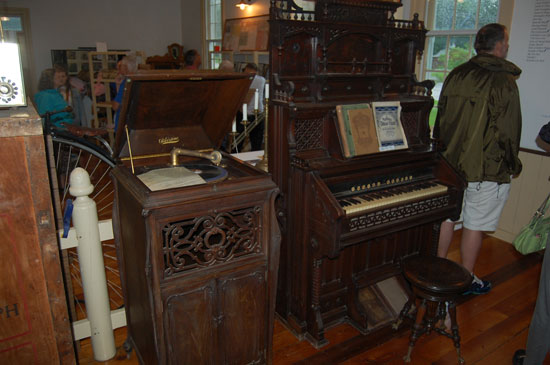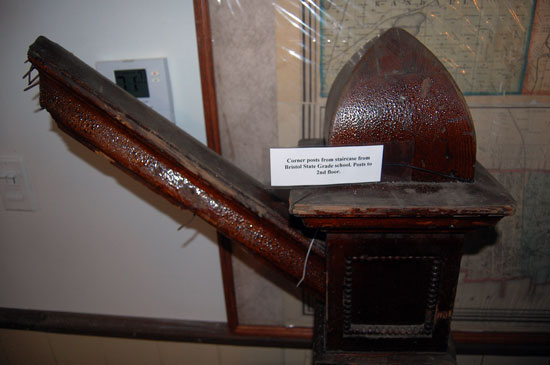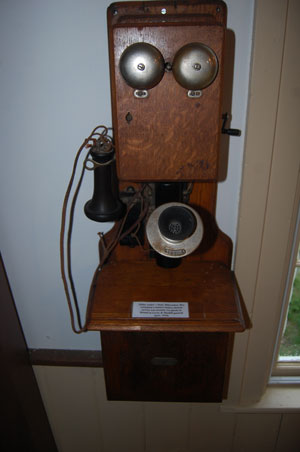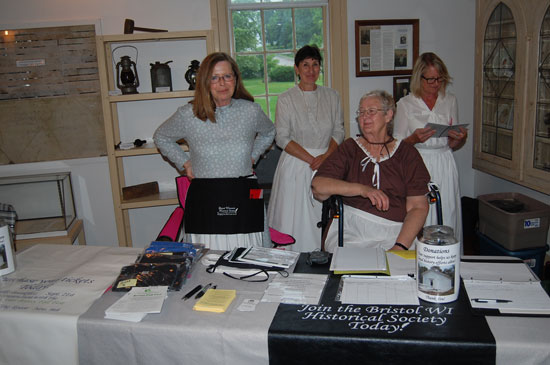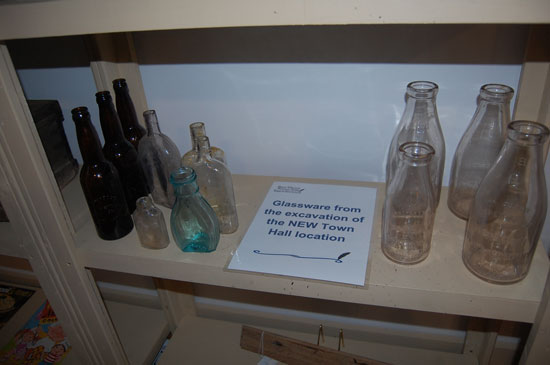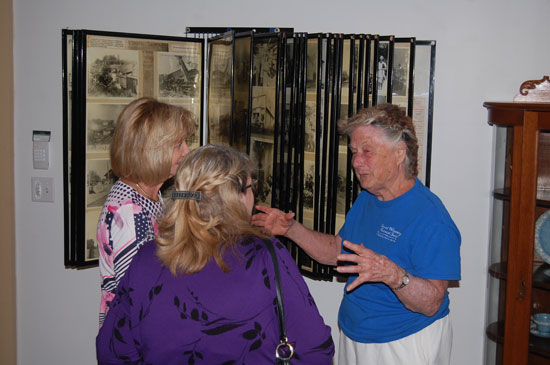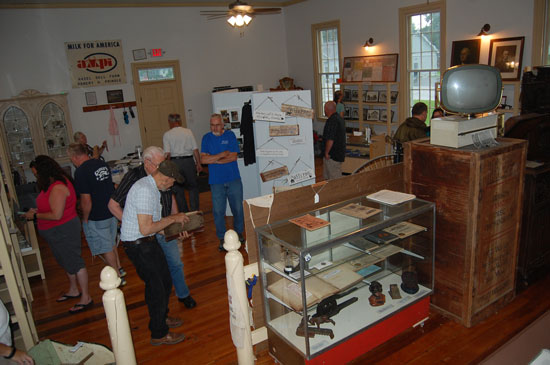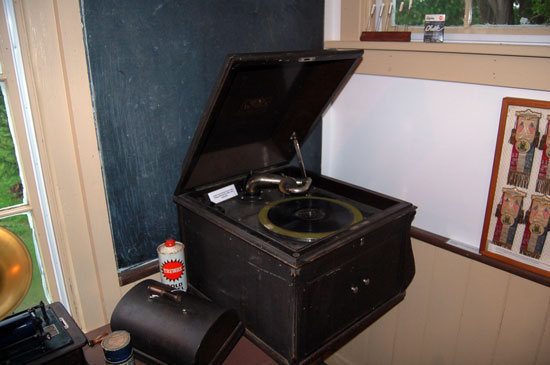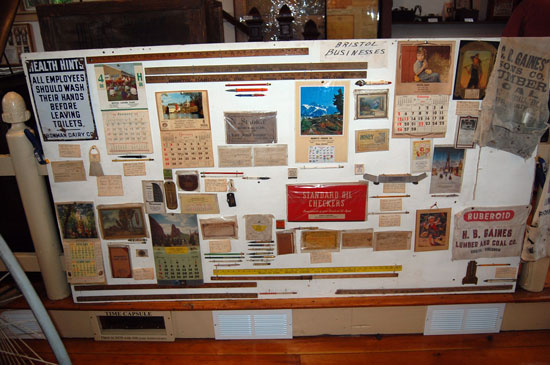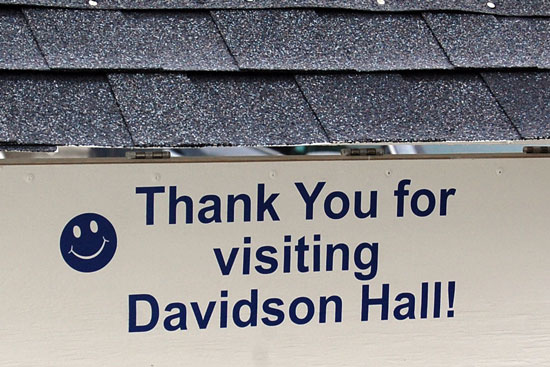 Click here for a list of sponsors of the Davidson Hall project displayed inside the building.