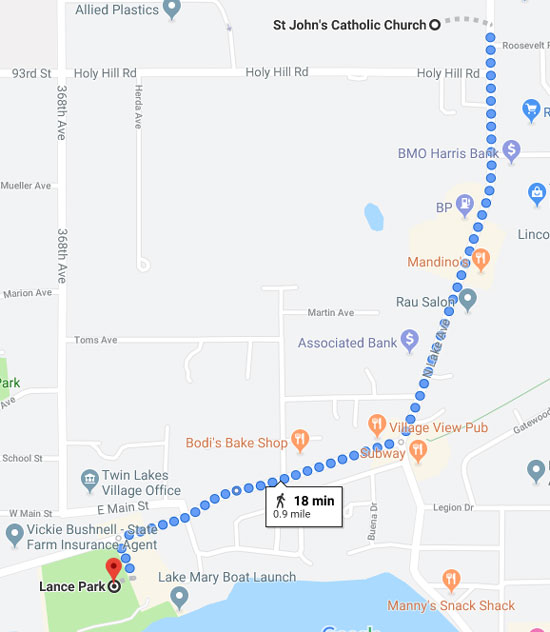 Note: This is a paid announcement from Twin Lakes Area Chamber & Business Association.
Twin Lakes Area Chamber & Business Association will be celebrating the
Independence Day holiday on Saturday, June 29, a one day only event this year!
The annual parade will start things off, stepping off at 11:00 am with a new route. The parade will start at the St. John the Evangelist Church parking lot at 701 N. Lake Ave and Holy Hill Rd. The parade will then travel south on North Lake Ave., turn west on to E. Main St. and end at Lance Park. This route will provide more parking for people who would like to view the parade. Take advantage of the time while you are waiting for the parade and visit the businesses along the parade route. This year's parade promises to be one of the grandest parades ever.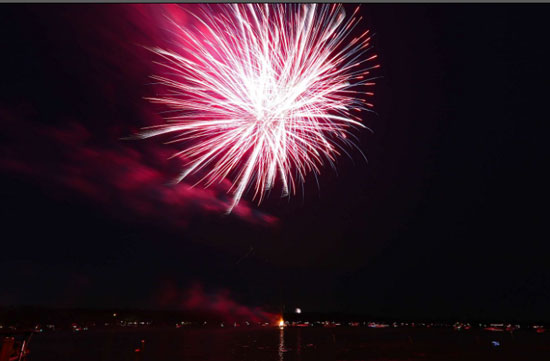 The evening activities will begin at 4:00pm. The Chamber will have food and beverages available from 4-10pm at Lance Park. No outside alcohol will be allowed. DJ Keith Nowicki will entertain the crowd until the start of the
Aquanut Water Ski Show at 7:30pm. After the Aquanut Show, DJ Keith will
again entertain until the Fireworks begin at dusk. Keith will play synchronized patriotic music that has been created especially for the Twin Lakes fireworks display.
Tickets will be available for the Chamber's new 6 Month Long 50/50 Raffle. Tickets will be $1.00 each. Help us get the Grand Prize up to at least $5000.00! Catch the excitement as we watch the total rise on the thermometer by the Chamber Office. The drawing will be November 20, 2019 at Twin Lakes Country Club during the annual Awards Dinner.

Other dates to put on your calendar: July 31st, 29th Annual Golf Outing at Twin Lakes Country Club; August 11th, Porsche Club Car Show on Main St.; August 16th-18th, CornFest Water Sports Competition at Lance Park; August 24th Business in the Park & Car Show on Main St.; October 12th, Oktoberfest at Twin Lakes Country Club; December 6th & 7th,Trees on Parade & Holiday Shopping at St. John the Evangelist Church Community Center and December 6th, the Village Tree Lighting Ceremony in the Park by the caboose.
For more information contact the Chamber Office at 262-877-2220 or email:
info@twinlakeschamber.com.