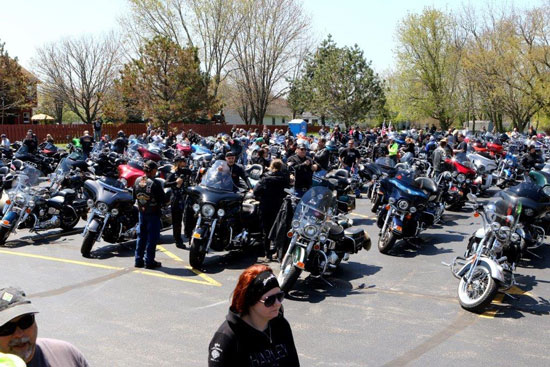 The annual mass motorcycle ride through Western Kenosha County followed by a blessing at a church in Twin Lakes took place Saturday.
It was the 23rd year for the event. An estimated 250-300 motorcyclists took part.
The ride starts at a motorcycle dealership in Kenosha along I-94 and concludes at Calvary Congregational United Church of Christ in Twin Lakes.
The Rev. Lisa Irwin gave the blessing. Here's video from Earlene Frederick: