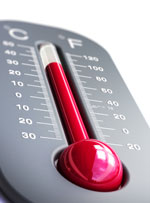 The latest, local National Weather Service forecast calls for a stretch of warm days followed by the possibility of snow.
Yes snow.
High temperatures for the next few days are: Saturday and Sunday 62, Monday 70(!) and Tuesday 57.
Things get a little cooler and uglier after that. There's chances of snow and rain Tuesday night through Thursday night.