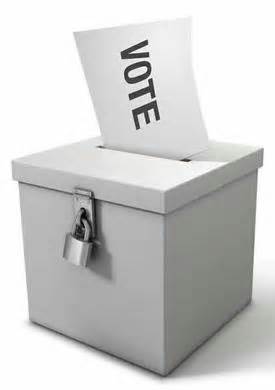 Voters in Paddock Lake will be able to cast a ballot in a contested village president race on April 2.
Incumbent Terry Burns is being challenged by Linda Kritikos.
The same questionnaire was submitted by westofthei.com to each candidate by email.
Here is their biographical information, followed by their question responses:
Terry Burns — Age: 57. Education: BA in Business from Illinois Benedictine College. Occupation: CEO Promotional Concepts/CEO Burns Consulting.
Previous elected offices: Village President 2012- Current/Village Trustee 2005-2012 (with exception of 2010).
Linda Kritikos — Age: No response given. Education: BSN-RN, MPH, MBA, CPHQ. Occupation: Corporate Senior Director of Clinical Operations
Previous elected offices: Board of Directors, HOPE of Wisconsin.
1.) Why are you the best choice for president?
Burns — I possess the necessary knowledge that one can only acquire through being diligently involved in Village affairs for many years. You do not come in to this position without learning the intricacies of policies and procedures in government that you can only begin to learn by being a Trustee for several years. Having common sense in conjunction with this knowledge helps greatly as well.
Kritikos  — I have resided in the village of Paddock Lake for 25 years. I am passionate about the community and the people that reside here. Throughout my years here in the village, I have developed many friendships and have established relationships based on mutual respect, trust, and kindness that I feel the current administration lacks. I have overcome many challenges in my life, from being a single parent, to putting myself through college and graduate school. I currently hold a Bachelor of Science in Nursing, a Master's Degree in Public Health and a Master's Degree in Business Administration. I am gainfully employed as Senior Director of Clinical Operations. I will be able to bring to the "village table" a wealth of practical business knowledge and experience along with fiscal responsibility.
2.) What do you see as the chief challenges that the village faces?
Burns — Growth. With the advancing development that southeast Wisconsin is seeing, new growth in housing and businesses are inevitable for our area, the Village must grow with the surroundings but be cautious on the methodology we use to address that growth. I do not wish to envision Paddock Lake as a big box mica of western Kenosha County.
Kritikos  — Our village will need to face the consequences of perpetual, ineffective choices that the current and previous board members have made. For instance, the $261.12 quarterly sanitary sewer bill that all the residents have been paying, is due to the past village boards kicking the can down the road and not addressing water and sewer problems when needed. Secondly, they knowingly allowed a business with a "F" rating from the Better Business Bureau to provide the removal of infected Ash trees within Paddock Lake. Thirdly, they did not entertain the concerns of the businesses and home owners impacted along the Highway 50 corridor regarding the Paddock Lake Municipal Water System project. We as a community deserve better and we should demand more from our elected officials.
3.) What would be your top initiatives for the next term if you are elected village president?
Burns — To continue to be extremely involved in the implementation of the Highway 50 Water Project. To continue to have transparent government for our residents. To continue to evolve new programs that benefit our residents and improve their quality of life such as the Ash Tree Assistance Program. To continue providing housing for all cycles of life so that residents can stay in their comfort zone. This is made apparent by the current under constructionsenior apartments on the west end and the newly approved assisted living center to be built on Highway 50. To continue to stay heavily involved in keeping sewer rates stagnate. Technically by our DNR agreement these rates were to increase 2% every year, however through creative means and thinking outside the box we have managed to keep them stagnate and still maintain the revenue level needed in our replacement
fund that the DNR requires. I want this trend to continue. Finally, to continue be available to our residents and provide honest answers to
you. I don't believe in feeding you political rhetoric. I'm a taxpayer first and a Village official second.
Kritikos  — First, I would like to mandate that all village employees should have to reside in the Village of Paddock Lake. Secondly, I believe we need an independent audit of the books to determine where there is waste of tax payer money. For example, in 2017 the village board approved an additional 1 percent pay increase to its employees that was funded by the village having a road salt surplus. That additional 1 percent amounted to a total $4,702. So instead of a "budgeted" 2 percent raise, each village employee received a 3 percent raise. This constitutes an annual adjustment to village salaries moving forward. Thirdly, I would like to see the municipal water project and bidding process put on hold until there is ample opportunity for all impacted business and home owners to weigh in on all possible options.