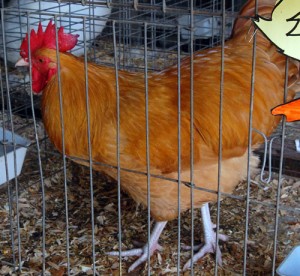 It appears the Salem Lakes backyard chicken keeping ordinance is headed for an overhaul.
The Salem Lakes Village Board and over 20 interested community members discussed the need for revising the village's current ordinance governing the keeping of chickens in a residential area.
The village's current ordinance allows the keeping of six hens on a minimum of two acres  for a residential property. An exception to the lot size requirement exists for birds kept to be shown in a fair.
The discussion went back and forth between members of the audience saying the current ordinance is too restrictive and board members admitting they were not chicken keeping experts, but that they need to look out for the overall good.
"How do we make sure we're protecting everyone that's involved?" said Trustee Dan Campion. "That's what's on our shoulders. We are not going to satisfy everyone."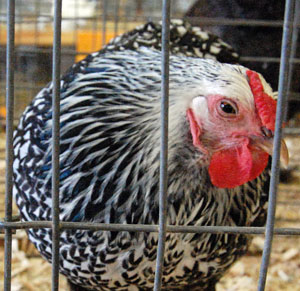 An illustration of how complex the issue seems to be can be seen in a key provision of a draft of a new ordinance under development by village staff based on research of other nearby municipalities' laws. One provision of this draft ordinance would allow the keeping of four hens on any sized residential property.
That seemed to be a key breakthrough given the current minimum two acre lot size for any chicken keeping. But after it was mentioned it was quickly challenged by Peter Poli, one of the leaders of the chicken keeping advocates, who said the small number of hens allowed is impractical. Poli said allowing just four hens does not allow much room for a viable flock if one or more birds should die. And introducing new birds is not an easy process, but instead requires a long period of introducing the new bird to the old ones gradually.
Debate over the current chicken ordinance arose most recently when a family with 1.7 acres sought an exception to the current ordinance so they could continue to keep chickens. A neighbor had complained about that property, which at one point had 32 chickens on the property.
Votes on the lot size in the past have been split, but a slim majority of the board had seemed solidly behind the two-acre limit. Signs of that weakening some were apparent Monday.
For example, Trustee Dennis Faber, who backed the two-acre limit in the past, on Monday called it "very, very restrictive."
Trustee Mike Culat asked at one point if anyone in the audience objected to chickens being kept in the village. No one responded.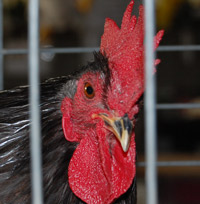 Acting village administrator Mike Murdock said he had ordinance enforcer John Carrier research the issue and develop a draft ordinance. That draft ordinance included the provision of allowing four hens on any size residential property. The draft ordinance also includes other standards referring to coops, enclosures and setbacks that would have to be met.
"We're allowing everyone to have their chickens and do it the right way," Carrier said of the draft ordinance. That draft ordinance provides for the revocation of keeping chickens for violations of the law.
While the village doesn't necessarily go on active chicken violation patrol, they do need to have standards that can be addressed when there are complaints.
"We have to create an ordinance that is enforceable," Murdock said.
Poli said he was organizing a meeting of residents interested in and knowledgeable of chicken keeping for next week to develop a detailed alternative to the village's current ordinance. Village President Diann Tesar suggested the village take that work and the work done by staff and try to fashion a new ordinance.
Related posts
Salem Lakes Village Board sends fireworks and chicken keeping issues to committee
Salem Lakes to reopen chicken keeping discussion
Salem Lakes keeps two acre minimum for chicken keeping
Chickens likely to continue to be limited to larger lots in Salem Lakes
Salem Lakes to explore backyard chicken ordinance