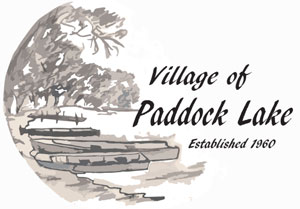 Paddock Lake passed a 2019 tax levy of $1,476,018 last Wednesday night.
The levy represents a decrease of $95,635 or 6.1 percent from the 2018 tax levy.
About $90,000 of that decrease came from a reduction in the portion of the levy dedicated to debt service. Clerk/Treasurer Emily Uhlenhake said that was the result of the village paying off a loan during 2018.
The village, which underwent a revaluation in 2018, saw its assessed valuation increase by 10 percent to a total of $244,780,300. The resulting mil rate decreased 20 percent to $5.96/$1,000 of assessed value. What that will mean for an individual property's village tax depends on what may have happened to its assessed value this year.
The levy and accompanying 2019 budget passed by unanimous vote.