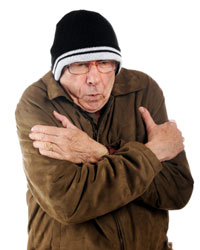 It's going to be a cold morning in Western Kenosha County, says the latest, local National Weather Service forecast.
Temps this morning will be in the teens with wind chill in the single digits until about 1 or 11 a.m.
Fear not, it should warm up to a balmy 26 degrees for Wednesday's high.
Later on, there's a 60 percent chance of snow, most likely between 10 p.m. and midnight. Total accumulation is expected to be less than a half inch.