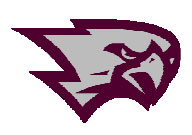 The Central High School District of Westosha Board of Education is requesting stakeholders' assistance in the search for a new District Administrator.
The new District Administrator will start work on July 1, 2019. The board has scheduled a series of focus groups during the day and evening of Wednesday, Nov. 28 (an early release day) to receive input regarding the expertise, leadership style, specialized skills and personal characteristics that stakeholders believe are most preferable in the new district administrator. Additionally, the board seeks to determine what residents and
staff members believe are the strengths and challenges of the School District.
George Steffen, a consultant from the Wisconsin Association of School Boards, will be present to facilitate the meetings and record the ideas expressed. The meeting schedule is as follows:
10 a.m. Administrators.
1 p.m. Support Staff.
2:45 p.m. Teachers.
5 p.m. Board of Education.
7 p.m. Community Members.
Except for the Administrators' meeting, all meetings will be held in the All Purpose Room. Preregistration is not necessary. The Board of Education appreciates residents' and staff members' assistance with this most important responsibility.