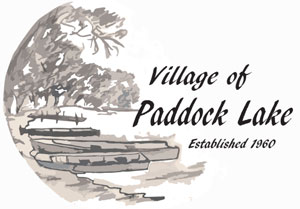 The Paddock Lake Village Board has named Michelle Shramek its new clerk/treasurer.
Shramek succeeds Emily Uhlenhake, who is retiring. The change will be effective Dec. 1.
Shramek, a Paddock Lake resident, has worked for the village in various office capacities since July 2007. She has served as deputy clerk/treasurer since March 2012.
Uhlnehake started with the village as office assistant in 2002 and moved into the newly formed appointed clerk/treasurer post in 2005.
"I will miss my co-workers and the village board, they are great people," Uhlnehake said. "It is retirement from municipal work and I have no plans to start another job at this time.  Never say never though.  I am really looking forward to spending more time with my family."
Village administrator Tim Popanda said the transition is the culmination of a succession plan that has been in place for eight years.