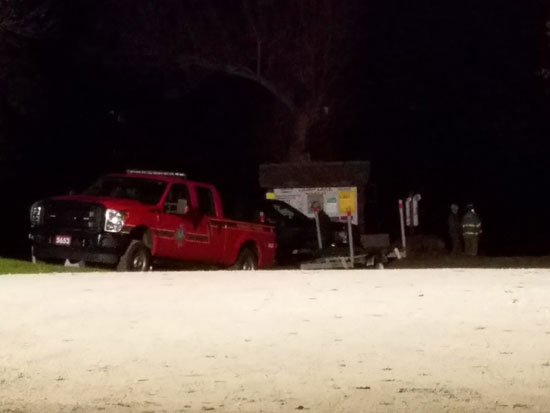 6:23 p.m. — Salem Lakes Fire/Rescue Station 1 and Bristol Fire and Rescue are responding to an aircraft in Camp Lake near 100th St and 278th Ave.  Bristol Fire and Rescue has been requested to bring a boat.
UPDATE 6:33 p.m. – Kenosha County is requesting the dive team to the scene.
UPDATE 9:06 p.m. — Sheriff David Beth said at a press conference that pilot was not harmed. He landed on the lake and made his way to shore, intending to come back for the plane later.
UPDATE 10:55 p.m. — Here is video of Sheriff's Beth's press conference on the incident.