The Twin Lakes Area Chamber and Business Association held its new Oktoberfest event Saturday at Twin Lakes Country Club.
The theme this year was "A Pirates Treasure." Food was supplied by a variety of providers, including the Sand Bar & Isand Grill, The Rock Bar, Stage Stop, Twin Lakes Country Club and desserts by Bodi's Bake Shop. Drinks were served from the pirate ship outside. Music was provided by The Boys and DJ Keith.
The evening began with a poker contest. Form a team to make the best hand possible. There also was a riddle contest and a costume contest.

2nd place – The Captain and Morgan
3rd place – The Aquanuts and dock supporters.
The winning scarecrow:

Dancing the rest of the evening.

Here are some more photos: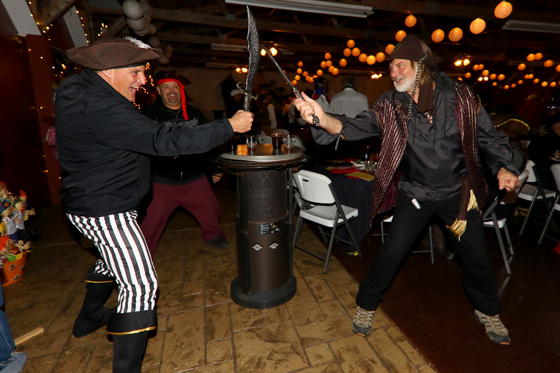 Note: Photos and video by Earlene Frederick.