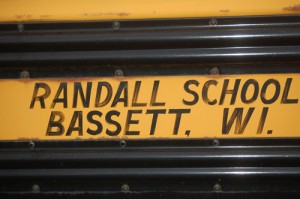 Six  Randall School students were published in the 2018 Rising Stars Collection, a collection of student poetry selected by Appelley Publishing for their annual book. This contest was open to students in grades 3-12. Their entries were submitted over a year ago for consideration in this publication.
Tyler Bell, was published with his poem, "Anything is Possible".
Taylor Dale was published with her poem, "The Soccer Ball".
Ian Kerkman was published with his poem, "The Ocean".
Cora Singleton was published. Her poem was called, "An Untimely Burden".
Ethan Weaver was published with his poem titled, "The Book".
Kimmy Zender was published with, "Bringing Back the Warmth".
Tyler Bell, Taylor Dale, Ian Kerkman, Cora Singleton, and Ethan Weaver are all 7th graders this year at Randall.  Kimmy Zender is now at Wilmot High School.