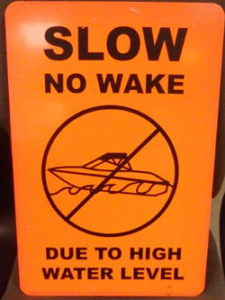 The Randall Town Board has issued a slow no wake order for Powers Lake and Lake Benedict effective immediately, said town Chairman Bob Stoll in a Friday evening announcement.
An obstruction at the outlet of Powers Lake was removed by the village of Bloomfield earlier this week restoring the normal outflow, Stoll said.
Slow no wake will be in effect until water levels in both lakes stabilize, Stoll said.