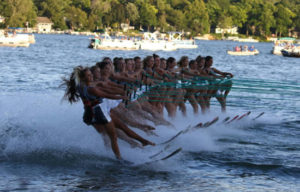 Aquanut Water Shows is conducting a Food Drive for the benefit of the Twin Lake Food Pantry on Wednesday, Aug. 1 during the Aquanut Show.
The team will be collecting non perishable food items, toiletries as well as cash donations from 5 to 7 p.m. in the Aquanut Show Site/Lance Park. Drop off any donations at the Aquanut Show Site in Lance Park.
The Aquanuts are scheduled to perform at 6 p.m.