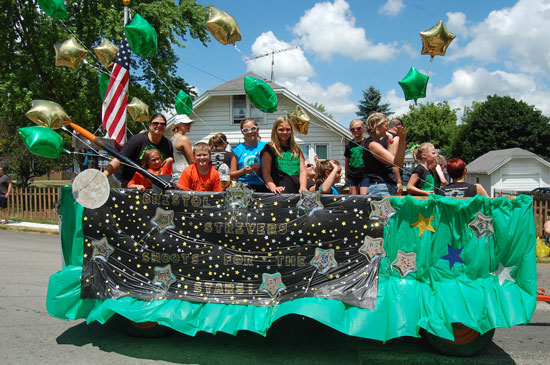 The 2018 Bristol Progress Days Parade made its way through the streets of the village Sunday afternoon.
The parade, an annual part of the yearly community Progress Days festival, featured entries from local organizations, businesses, elected officials and candidates for public office and several marching bands.
The theme this year was "Shooting for the Stars 2018."
The parade is know for the quantity of candy thrown by participants to those watching along the road side. Many a full bag of candy was spotted among the crowd by the end.
Here is some video of the fire equipment that starts off the parade:
Here is video of the marching bands in the parade, starting with the hometown Central High School Marching Falcons:

Here are many more photos from the parade: