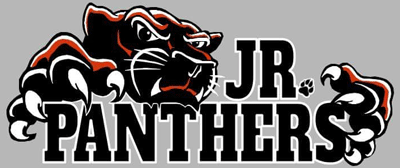 Note: Jr. Panthers is a westofthei.com sponsor. This is a paid announcement. — DH
The first annual Pancakes with Panthers will take place June 4, from 4 to 8 p.m., at Scully's Silver Lake Grill, 107 S Cogswell (Highway  B), Silver Lake.
Tickets are $10 adults, $5 Kids under 12. Includes pancakes, scrambled eggs, bacon, sausage and drink (soda, milk or coffee/tea). The event benefits the Jr. Panthers football and cheerleading program.
This is a prepay event. Please stop in during registration nights, at Scully's or call Mike Gentile at 262-891-7843.
Upcoming Registration Nights: Panther House 307 E. Lake Street, Silver Lake, 6-7:30: May 22, May 30, June 5, June 6 and June 7.