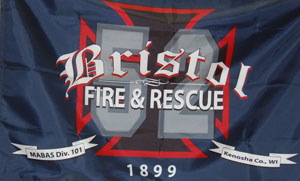 The ban on open burning in Bristol enacted earlier this week has been lifted.
From a communication from Bristol Fire and Rescue Chief John Niederer distributed Thursday:
Effective May 5th, 2018 at 0600hrs (6 a.m.) open burning will be permitted in accordance with Village Ordinance Sec. 5-2-8. Please have a current 2018 burn permit and check the burn line daily for changes with open burning.