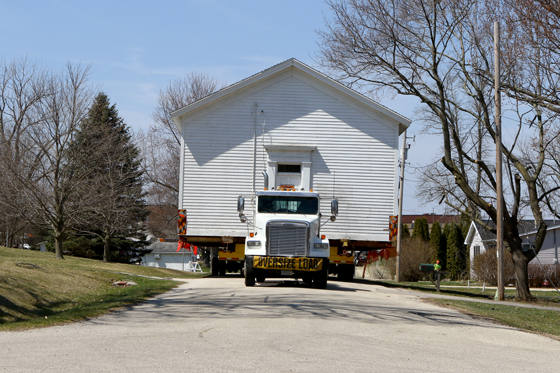 After three years of fundraising and planning, the Bristol Historical Society saw the 1870 Town Hall moved from county property to Fireman's Park, across from the current Village Hall.
The move was just as much an achievement in utility movement. WEenrgies and assisting power company units relocated lines by lowering them, raising them, or when necessary, cutting them, then replacing them as soon as the building passed. This expense was a major portion of the moving cost.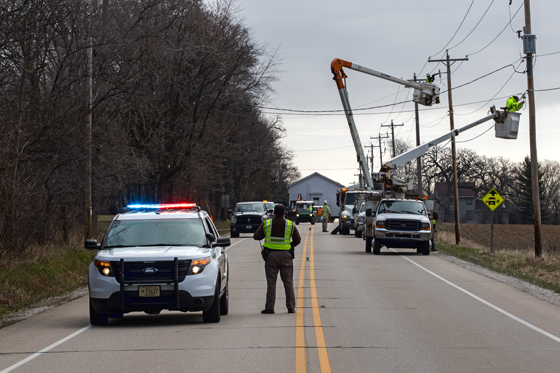 They were assisted by the Kenosha Sheriff's Department with road closure and the Bristol Fire Department. They traveled Highways C and 45, closing only what they needed to for the building and lines.
Preparations began at 8am for the trip. The building embarked on its journey at 9am and arrived at the park three hours later. It would take almost another 90 minutes to get it into the park and situated.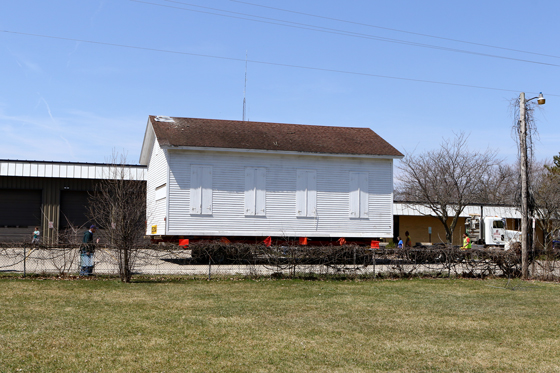 The next step is digging the foundation. That will hopefully be done this week.
Once the building is set upon a foundation, it is expected to take about one year to refurbish and repair the building for its new purpose for the Bristol Historical Society.