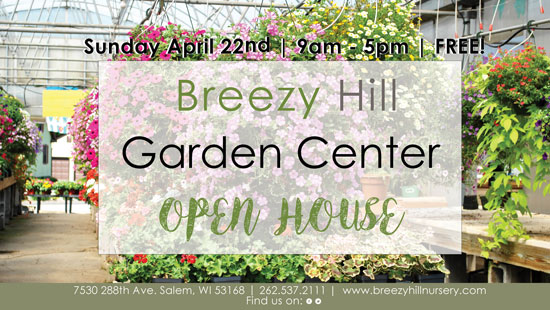 Note: Breezy Hill Garden Center is a westofthei.com sponsor. — DH
Breezy Hill Garden Center is hosting an Open House on April 22, from 9 a.m. to 5 p.m.
Come in to this free event and get ideas for your outdoor living space!
During the same hours, Breezy Hill will be inviting youngsters to celebrate Earth Day at the Garden Center Open House with kids plant potting. Kids get to plant and take home a small pot.
Breezy Hill is located at 7530 288th Ave., Salem Lakes.