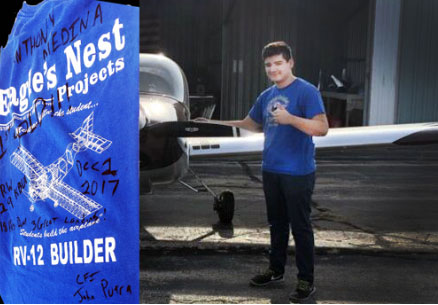 Anthony Medina, a junior at Westosha Central High School, has been selected to participate in the US Air Force Summer Seminar.
Selection for the program is based on academic excellence and leadership. Each year thousands of high school juniors apply and less than 10 percent get accepted into the program. Medina has displayed both academic and leadership success in the STEM aviation program.
Medina will head to Colorado the second week in June. According to the Air Force, Medina "will wake before sunrise, often to the boisterous instructions of senior cadets and academy military trainers." He will be exposed to basic marching and drill, and experience several briefings including safety, rules of engagement and experience academic life at the academy.