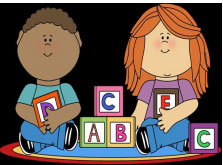 Note: CESA 2 is advertising this event at westofthei.com. This is a paid announcement. — DH
A free ​developmental screening is available to all children ages 21⁄2 -5 years old. This screening is intended for children that are not already enrolled in school and are located within Paris and Salem school districts.
What​ is developmental screening and why is it important? Developmental screening is a combination of activities and play that focus on speech, motor and readiness skills such as colors, shapes and counting. Developmental screening is important because it can help determine if your child is learning basic skills when he or she should be.
Screenings will take place Wednesday, March 21,  from 10 a.m. to 2 p.m. By appointment only.
Screenings will take place at the Early Childhood Classroom, Salem Grade School, 8828 Antioch Road, Salem.
To arrange an appointment contact Ashley Veselik at Salem Grade School: 262-843-2356 X102