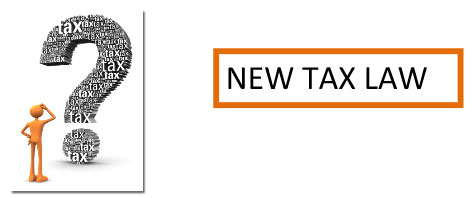 The new tax law known as "Tax Cuts and Jobs Act of 2017" was signed into law on December 22, 2017. The bill is more than 500 pages long,
and rewrites the Internal Revenue Code. Previous changes of this magnitude to the Code were passed in 1954 and 1986.
The new law takes effect January 1, 2018, so it will not affect your 2017 tax return. However, since every individual's tax situation is different, it is very
important when preparing your 2017 tax return to know how the new tax law will affect your tax situation in 2018. In addition, new 2018 Federal Withholding Tables have been issued by the Internal Revenue Service. Careful tax planning is important to prevent "surprises" next year when preparing your 2018 tax return.
If you need assistance with your tax planning and preparation, Bruce Melling has more than 40 years of experience and is a licensed CPA in
Wisconsin and Illinois. You can read more about him at www.mellingcpa.com.