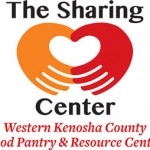 The Sharing Center, the Trevor-based resource center and food pantry, was among 32 grants announced recently by the Kenosha Community Foundation for 2018.
The Sharing Center received grants for:
In School Child Nutrition program serving Western Kenosha County's low-income students.
To help provide free transportation for its low income clients.
The Kenosha Community Foundation awarded 32 grants totaling $53,419 to 24 non-profit organizations and projects serving Kenosha County residents. The Foundation awarded the grants from four of its Field of Interest Funds endowment funds – the LaFave Family Fund, the OMC Legacy Fund, Women's Fund and Kenosha Arts Fund.
More information on the grants and which organizations received funds is available here.