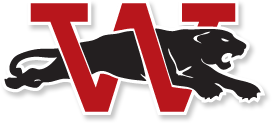 Wilmot Union High School's water related closure will end Thursday when classes resume.
From an announcement from the school distributed via email Wednesday evening:
The water has been tested and is safe!  Classes will resume tomorrow, Thursday, Jan. 18.  The students will return for full, 8-period days on Thursday and Friday with 2:45 p.m. dismissal.  Final exams will take place next week on Monday, Tuesday, and Wednesday.  We appreciate everyone's patience during this time and also appreciate the help spreading the word about our cancellations."
Students were sent home early in the day Monday when a water pressure problem was discovered. Classes were subsequently cancelled for Tuesdya and Wednesday. Repairs to a well at the school were finished Tuesday and test results were available late Wednesday.