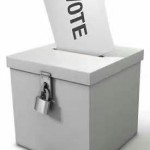 While most Western Kenosha County municipal seats see little competition in the April 3 election, all but one of the six Western Kenosha County County Board districts will have contested races.
Candidates filing nomination papers by the 5 p.m. Tuesday deadline were:
County executive also will be on the April ballot. Incumbent Jim Kreuser was the only candidate who filed nomination papers.