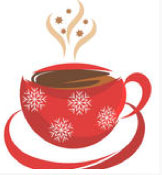 Union Grove United Methodist Church will host its 2017 Christmas Coffee House, Silent Auction and Pie Auction on Saturday, Dec. 9.
Doors open at 6 p.m.
This is a family friendly event and everyone is welcome. Free admittance, coffee/beverage/popcorn/hot dogs. Enjoy the sounds of Christmas music, provided by local talent and this year's extra special guests the Hims of Harmony and the Union Grove High School Jazz Band.
You can bid on the many wonderful treasures you will find at the silent auction. The auction will include some handmade quilts, a hog for your freezer and lots of baskets filled with special items for all ages.  New this year, the pie auction will feature delicious pies baked by church members and friends. There will also be bake sale items available for purchase.   There will be gingerbread house making and holiday projects for children provided.
Proceeds will help support youth, the church and other local projects.
Union Grove United Methodist Church  is located at 906 12th Ave., Union Grove.