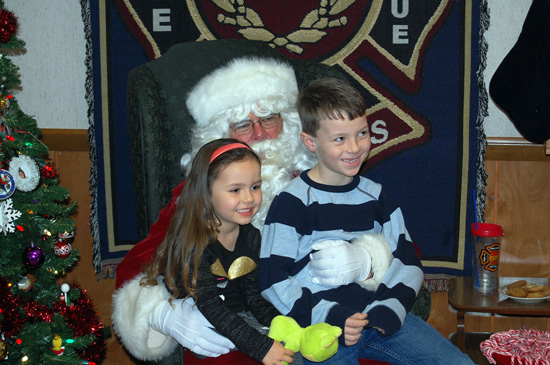 Santa visited the Twin Lakes Fire and Rescue station Saturday, taking time to hear the Christmas wishes of youngsters.
Kids who visited with Santa also received a candy cane and a pre-Christmas toy. They and their family members could then enjoy refreshments.
While they waited to see the guest of honor, kids waiting downstairs in the fire station could color a picture or take an up-close look at the fire equipment. The weather was so unseasonably warm Saturday, one of the equipment bay doors was open.
Here are some more photos of the event: