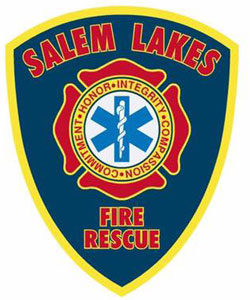 The cause of a fire that destroyed a Brighton house Friday afternoon in Brighton was not suspicious.
Salem Lakes Fire/Rescue Chief David Slover said the fire at the home in the 29900 block of 60th Street (Highway K) started in the kitchen. The cause is undetermined, but not suspicious.
No one was at home at the time of the fire, which was reported by a passerby. That person saw smoke, investigated and found heavy smoke and heat coming from the house an called 911.
No firefighters were injured in the fire. It is believed that the pet dog that lived at the residence died int he fire.
The house and contents were a total loss, Slover said.
Salem Lakes Fire/Rescue was assisted from northern Illinois and Wisconsin departments with 16 departments bringing 7 additional Chief Officers, 1 ladder truck, 3 additional ambulances, 3 additional engines, 8 tenders and 1 re-hab unit. Some of these units were utilized to backfill Salem Lakes stations.
Related posts
UPDATE: Photos and video from Brighton house fire scene
Units responding for fire in Brighton