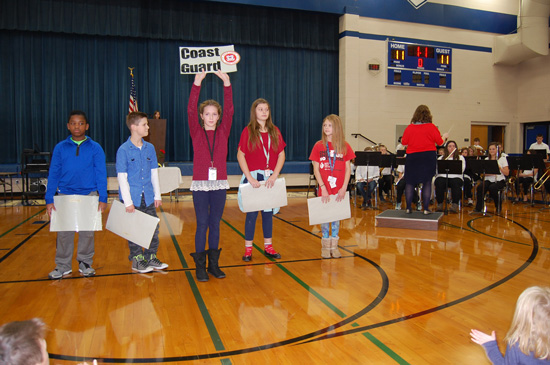 The Riverview School community honored all those that served at a Veterans Day assembly Friday at the school in Silver Lake.
The program included presenting and retirement of the colors by Scouts, an speech about Veterans Day by district administrator John Schleusner, a demonstration of the POW/MIA Table, recitation of "Ole Glory," and a moment of silence.
The assembly also included extensive musical performances with the seventh and eighth grade chorus singing the National Anthem, kindergarten, first and second grade singing "My Country 'Tis of Thee," third and fourth grades singing "America the Beautiful" and fifth and sixth grade chorus singing "Bless Our Troops." Riverview band students performed "Marches of the Armed Forces" while veterans were asked to stand while their march played.
Here is a video of highlights of the musical performances:

Here are some more photos: