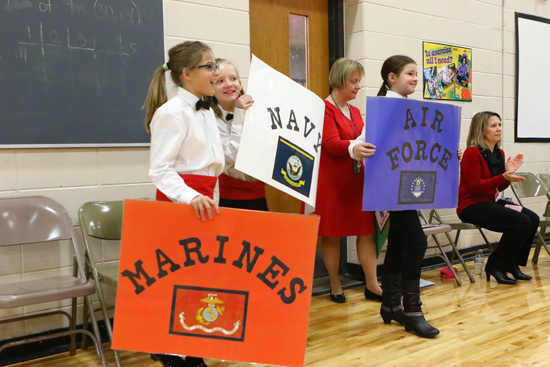 Randall, for Veteran's Day, celebrated the 70th birthday of the Air Force. Previously, the air power had been the Aeronautical Division of the Army, then the Army Air Forces during World War II.
They also celebrated two Wisconsin natives who are very important in the history of the Air Force.
William Lendrum "Billy" Mitchell was a United States Army general who is regarded as the father of the United States Air Force.
In the 1920s, long before anyone else, he vigorously advanced the theory that the airplane would replace the Navy fleet as America's first line of defense. He also saw the plane as a strategic weapon that could take a war to an enemy's industrial resources.
In 1925, two Navy aircraft were lost.  Mitchell released a scathing denunciation of the Navy and War Department. He said that these and other accidents were 'the result of incompetency, criminal negligence, and the almost treasonable negligence of our national defense by the War and Navy departments.'
Mitchell added that 'all aviation policies, schemes and systems are dictated by the non-flying officers of the Army and Navy, who know practically nothing about it.' He ended his denunciation by saying that 'I can stand by no longer and see these disgusting performances…at the expense of the lives of our people, and the delusions of the American public.'
He was court-martialed and resigned his commission.
He died in a New York hospital on February 19, 1936, at the age of 56. He had elected to be buried in Milwaukee, his hometown, where he enlisted in 1898, rather than at Arlington National Cemetery.
He didn't live long enough to see World War II. A war in which all his forward thinking that brought him ridicule, would come to fruition.
Major Richard Bong downed 40 Japanese aircraft during World War II.  He was presented with the Medal of Honor by General Douglas MacArthur. Bong died in a routine test flight accident August 6, 1945.  He was just 24. He's buried in his hometown of Poplar, WI.
In the 1950's a number of farms in Brighton were taken for a proposed air base. The planned tenants of the base were a bomber wing and an air refueling wing. The base would be named for Richard Bong. Ultimately, the units planned for the based were accommodated at other bases. The base was declared excess in 1960.
In 1974 the state bought the 4,515-acre property of the former Air Force Base, and it became the Richard Bong State Recreation Area.
Here are some more photos from the ceremony: