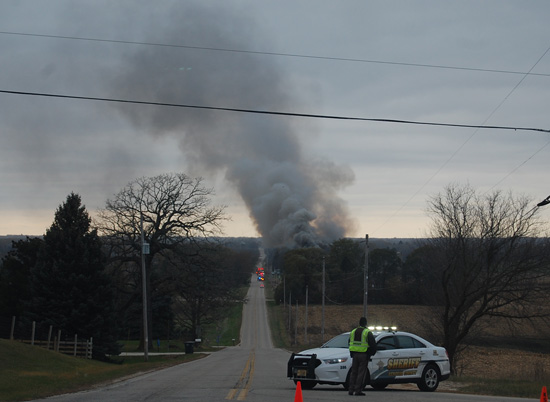 At about 1:15 p.m., multiple fire department units are on the scene of a fire in the 29900 block of Highway K (60th Street) in Brighton.
Scanner transmissions indicate a box alarm has been activated.
UPDATE 1:33 p.m. — Kenosha County Scanner Facebook page confirms a box alarm was activated. They are reporting fire may have started in kitchen.