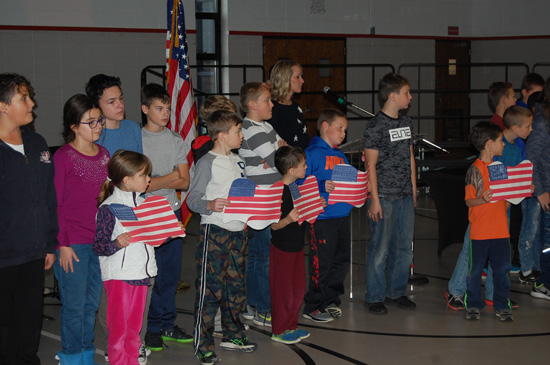 Paris School students and staff celebrated the contributions of US military veterans at an all-school assembly on Friday at the school.
The assembly included musical performances by the school band and choir. Kids Helping Kids program partners made presentations on different aspects related to Veterans Day.
Special guest for the day, Sgt. First Class Travis Van Tine, husband of Paris teacher Jenny Van Tine, met with groups of students divided by age for questions and answer periods after the assembly.
Here is video of some of the musical performances from the assembly:

Here are some more photos: