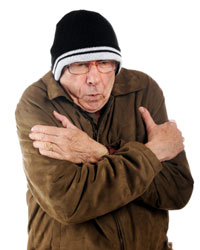 The temperature overnight dipped down into the mid 20s, but Thursday night it should go even lower.
The latest, local National Weather Service forecast calls for a low of 16 Thursday night.
If that seems a bit chilly to you for early November, you'll be glad to hear low temperatures after Thursday stand to recover a bit to the high 20s to low 30s.
During that stretch, high temperatures should be in the 30s and slowly climb to where by Tuesday the forecast calls for 46.