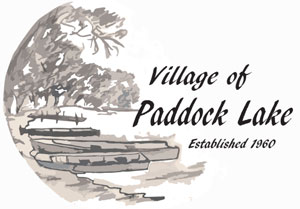 After a year in which they saw no increase, Paddock Lake residents will see a 20 cents or 1.2 percent increase in their monthly garbage and recycling collection fee in 2018.
The new fee was accepted by the Paddock Lake Village Board last week.
In 2016, the village's garbage contractor, Johns Disposal of Whitewater, offered a five-year extension that would include no increase in the fifth year of the existing contract. That no increase year was 2017.
Going forward, the balance of the contract in effect until 2021 allows Johns to increase the base prices based on the consumer price index.
In Paddock Lake, residents directly pay their garbage disposal fee; it is not paid out of tax levy.
The monthly fee breaks down to $12.40 for garbage and $4.50 for recycling.