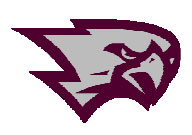 Central High School and the school's Key Club chapter is sponsoring an assembly open to the public on Oct. 30, at 2 p.m., to give awareness to The Ronald McDonald House Foundation.
CHS sophomore Seth Bayles, of Bristol, has a rare autoimmune disease. He travels every nine weeks to the Mayo Clinic in Rochester , Minnesota for treatments. He and his family stay at the Ronald McDonald House there.
After meeting with Seth's mom, Julie Bayles, principal Lisa Albrecht wanted to build off of Seth's efforts to collect pop-tabs for the Ronald McDonald House and to raise awareness to support his mission. Along with the pop-tab collections,  RMH socks are being sold at the school and others are reaching out into the community for business sponsors.
The assembly will be held in the gym. There will be a screening of a very short film on Seth's Journey that was filmed in part locally in the community.  The crowd will hear from various groups in the school that are partnering to help Seth accomplish his goals that are stated in the video. There will be an opportunity for the community to bring in pop tabs. There will be an update on how many tabs have been collected by the football team from the community as well as results from pop tabs wars among the grades. There will be a "miracle minute" of collecting funds by the ABS group and a time for members of the community and businesses who would like to come forward and surprise Seth with donations for the house.