The Bristol Village Board approved a contract with the Kenosha County Sheriff's Department for police protection in the village for 2018.
The contract was essentially the same as the contracts the village has had with the Sheriff's Department in the past, said village administrator Randy Kerkman. The only substantive change is the cost of $209,066, a 3 percent increases over 2017.
Sheriff's Department Capt. Ken Weyker said the increase is due to labor costs for the deputies and is governed by a contract with the deputies union.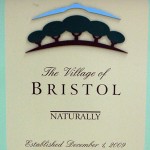 Under the contract, the village has a deputy assigned to the village for two shifts a day. That deputy only leaves the village during those shifts in an emergency, such as backing up another deputy, and another squad is sent to cover the village while that deputy is gone, Weyker explained.
The vote to approve the contract was 4-0 with village President Mike Farrell abstaining because two of his sons, including one that lives in his home, work for the department.
"Our plan is to keep our great working arrangement with the county," Kerkman said before the vote.
Board members also appeared to be very happy with the service from the Sheriff's Department. Several of them thanked Weyker and another deputy present at the meeting for deputies' work in enforcing speed limits on roads that saw increased traffic this summer during the Highway 45 construction.